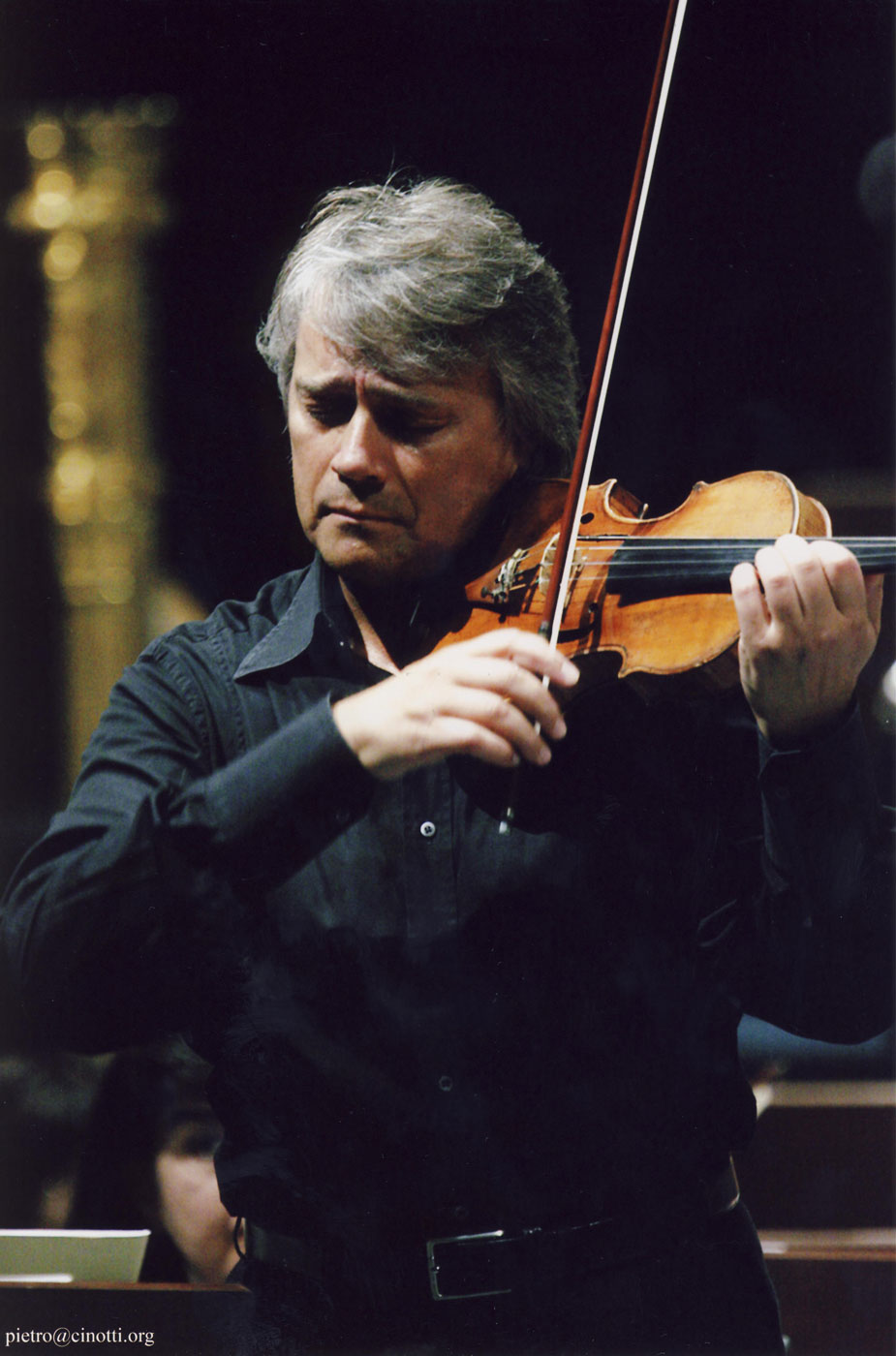 ©P. Cinotti
Boris BELKIN
(Belgium)
Jury Vice-Chairperson, Violin Section
He began studying the violin at six, making his first public appearance when he was seven with Kirill Kondrashin. Pursued his studies at the Central Music School of the Moscow Conservatory with Professors Yankelevitz and Andrievsky. In 1973 he was the first prize winner at the Soviet National contest for violinists.
In 1974 he emigrated to the West and since then performed all over the world with the most important orchestras including the Boston Symphony, the Cleveland, the Berlin Philharmonic, the Israel Philharmonic, the Philharmonic of Los Angeles and Philadelphia, the Symphonic Orchestras of Pittsburgh and of Montreal, the Bayerischer Rundfunk, the Concertgebouw and the most important British orchestras.
He appeared in many television productions: a biographical film of Sibelius's life, in which he performs the Sibelius Violin Concerto with the Orchestra of the Swedish Radio and Ashkenazy, the Tchaikowsky concerto with Bernstein and the New York Philharmonic. Ravel's Tzigane with Bernstein and the Orchestre National de France, the Concerto No. 1 by Paganini with Haitink and the Royal Concertgebouw Orchestra.
His first recording, the Concerto No. 1 by Paganini with the Israel Philharmonic and Mehta was highly praised. Other recordings for Decca include the Concerti of Tchaikowsky and Sibelius with the Philharmonia and Ashkenazy, the Concerto by Strauss with the Berlin Radio and Ashkenazy, the Brahms Concerto with the London Symphony and Fischer. For Denon, recorded the concertos by Prokofiev with the Tonhalle of Zurich and Michael Stern, the Concerti of Sibelius and Bruch, the No. 1 by Chostakovich and the Concerto by Glazoenov with the Royal Philharmonic and Hirokami, the Concerto by Tchaikowsky with the London Philharmonic and Stern, the Concerto in A major K 219 by Mozart and the Sinfonia Concertante with the Salzburg Chamber Soloists and the sonatas by Brahms with Michel Dalberto.
In 1997 Isaac Stern invited him to perform with him at the Miyazaki Festival. Belkin also dedicates himself to the chamber music repertory, performing with artists such as Bashmet, Maisky and many others.
Since 2020, he has been a professor at Imola Music Academy.
He performs on an instrument crafted by Roberto Regazzi of Bologna.