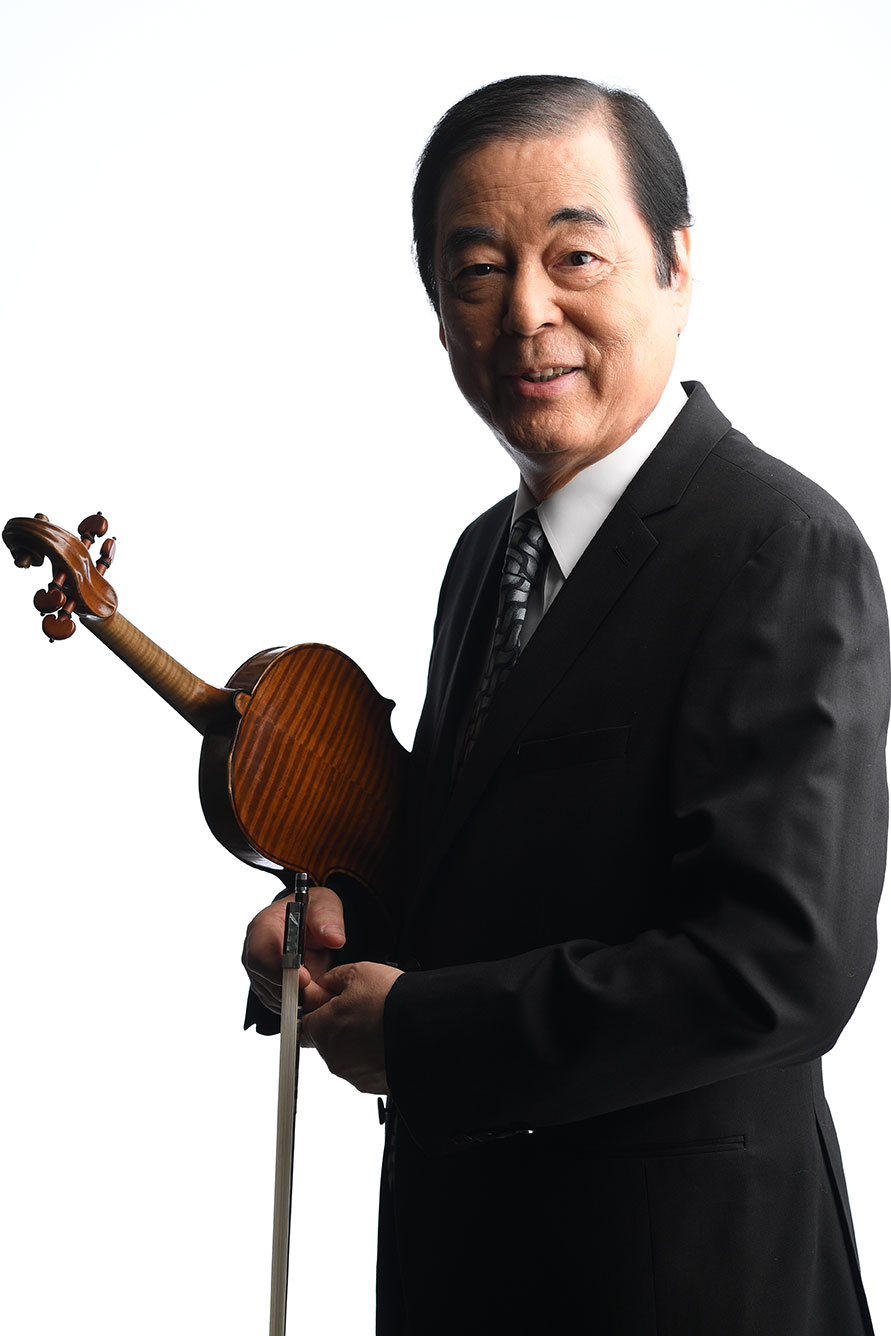 HORI Masafumi
(Japan)
Jury Vice-Chairperson, Violin Section
Masafumi Hori started playing the violin at the age of five and after graduating from Kyoto Municipal Horikawa Senior High School of Music, he went to Freiburg to study at the University of Music Freiburg. While studying there, he toured across Europe as a soloist of Ensemble Heidelberg.
In 1973, he played Wieniawski Violin Concerto No.1 with the Frankfurt Radio Symphony Orchestra. The following year, he became the First Concertmaster of Das Staatsorchester Darmstadt. He has performed throughout Europe with orchestras, as well as expanded his activities to performing solo and chamber music.
His performance of Tchaikovsky Violin Concerto with the NHK Symphony Orchestra in Tokyo in 1979 hit a public relations, and he was appointed as its concertmaster the same year. Since then, he has lead the orchestra for such a long lapse of time as 35 years and in 2015, he assumed a post of Honorary Concertmaster. He is also active as soloist, giving recitals, or performing chamber music. He received the Arima Prize for his attribution to the NHK Symphony Orchestra.
In addition to his performing career, he serves as a judge for numerous international competitions such as Geneva International Music Competition, International Violin Competition Leopold Mozart, ʻLudwig Spohr' International Violin Competition, and The Joseph Joachim International Violin Competition. He is also an honorary professor at Toho Gakuen School of Music and a guest-professor at Tokyo University of the Arts, and is energetically extending activities as a violinist representing classical music of Japan.