Interviews
Interview with Ms. JANG Yoojin,
1st Prizewinner of the Violin Section at the 6th SIMC
interviewed : 20181108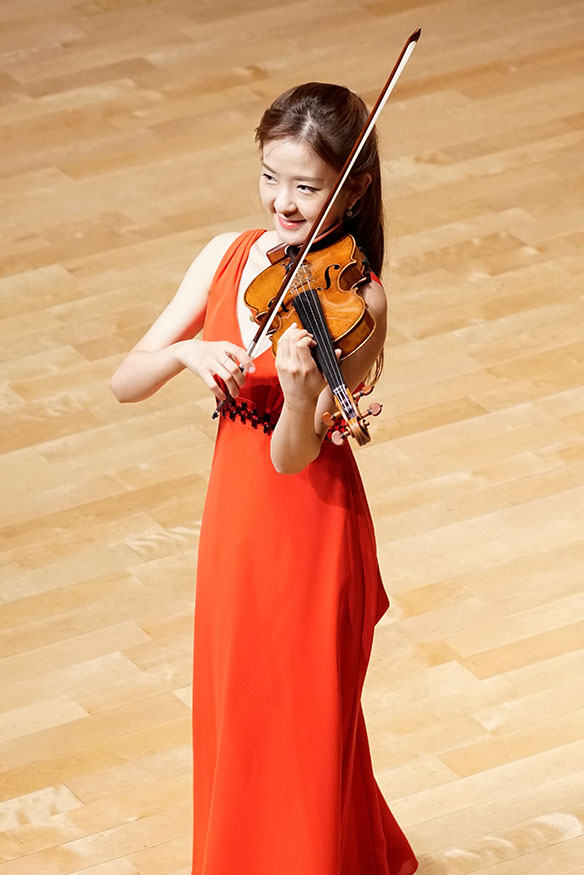 Please tell us about your recent performance activities.
I have been performing in many different countries! In Japan, I was performing at the Sendai classical music festival and in Osaka with the Osaka symphony Orchestra. In the USA, I have recitals in Macon, Georgia; Boston; and New York. In addition, my quartet, the Kallaci string quartet, has many concerts in Korea!
Following your participation to the Sendai Classical Music Festival in past September, your next visit is for the SIMC Winners Gala Concert to be held on 16 February, 2019. Do you have anything particular that you look forward to in Sendai?
I was so happy when I got to perform the Mendelssohn concerto with the Sendai Philharmonic once again after the competition. I can't wait to perform with the Sendai Philharmonic orchestra again at Hitachi System Hall and share our music with everyone in Sendai. It will be a special reunion for me and everyone in Sendai and I look forward to the concert!
At that Gala Concert, you are to play the Tchaikovsky's Violin Concerto. Please tell us about the best part of this work for the audience to listen to. Which points would you like the audience to enjoy most, the points they should not miss listening to?
Tchaikovsky concerto is such a special piece that has both virtuosic and sentimental characters at the same time. I hope people can enjoy the virtuosic but lyrical first movement, sentimental second movement, and an incredibly exciting and virtuosic last movement!
What do you think of the Repertoire for the 7th SIMC to be held next year? Please tell us by giving special attention to a new requirement that was added to the Repertoire; Contestants are to perform in the Semifinal as concertmaster. What is your impression/feedback on this?
The new required repertoire for the 2019 SIMC is very exciting. It is very unique and highlights pieces that are not played often, but are fascinating works! I would personally love to play the 2nd movement of Brahms symphony no. 1. I think this will be special moment on stage for the competitor and orchestra. I believe everyone will forget about the competition and enjoy being in the moment with the music and the wonderful Sendai Philharmonic Orchestra!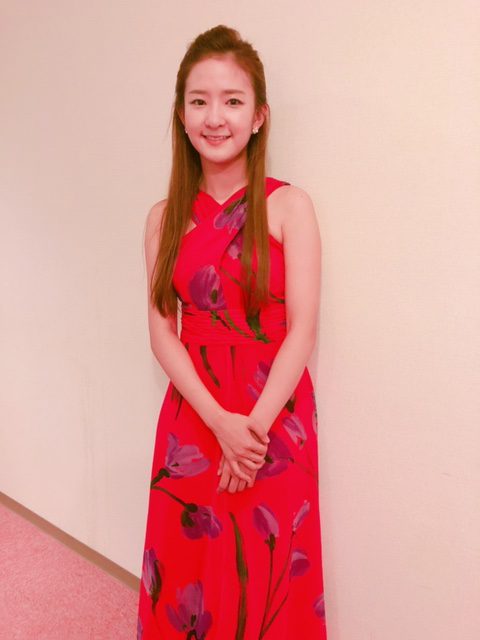 Lastly, please give your message to the people in Sendai, who are looking forward to your performance.
I am really looking forward to meeting everyone in Sendai again. I cannot believe that it's almost been 3 years after the competition. It is always a pleasure to come back to Sendai and share my music with everyone. I hope to see many people in February!