Profile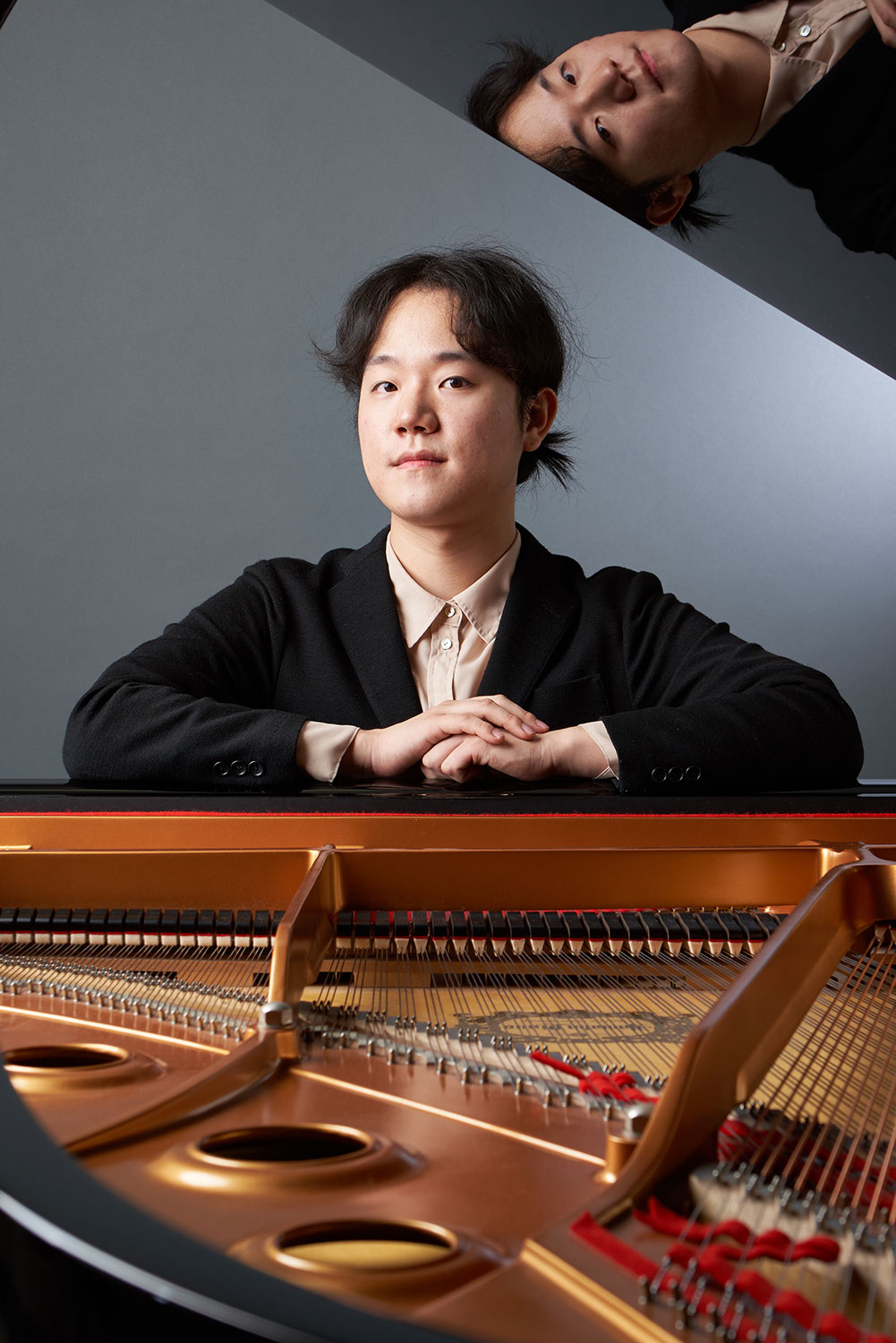 CHOI Hyounglok
(Korea)
1st Prizewinner of the 7th SIMC Piano Section
"He is artistically talented, loves to discover secrets in music, but always knows how to respect the language of the composer." -Andrea Bonatta
Highly praised by both jurors and audiences alike, South Korean pianist Hyounglok Choi has garnered an impressive list of international competition successes.
His most recent success was in the 7th Sendai International Music Competition in Japan, where he won first prize and received numerous concert engagements. Previous successes include the finalist at the Ferruccio Busoni International Piano Competition and third prize in the Asia-Pacific Chopin International Piano Competition.
He has performed in prestigious concert venues such as Tokyo Metropolitan Theatre, Hitachi System Hall in Sendai (Japan), Seoul Arts Center, Goyang Aramnuri Haydn Hall, Pyeongchang Alpensia Music Tent, Seongnam TLi Art Center, Kyemyung Art Center, Seoul National University Concert Hall (Korea), Bochum – Thürmer hall (Germany), Maiori – Salone degli Affreschi, Palazzo Mezzacapo and Naple – Sala del Vasari, Chiesa di S. Anna dei Lombardi (Italy).
He has since been involved in building an international career, had played as a soloist with many other orchestras including the Japan Philharmonic, Sendai Philharmonic, Gangnam Symphony, Prime Philharmonic, SNU (Seoul National University) String Ensemble, Kyoung-buk Provincial Orchestra and Suzhou Symphony.
Mr. Choi was selected as a performer of the 'Myeongdong Cathedral Korean Young Pianist Series', in which pianist Yekwon Sunwoo participated as artistic director. He has been also selected as a performer of the '2020-2027 Daegwallyeong Beethoven-fest' in Pyeongchang Alpensia Music Tent and Concert Hall.
Mr. Choi began learning piano at the age of seven. He studied in Seoul Arts High School and graduated from these school with an excellent record. He studied with Prof. Hee Sung Joo and graduated as a cum laude from Seoul National University. He has been studying with Prof. Pavel Gililov at University Mozarteum Salzburg, Austria.