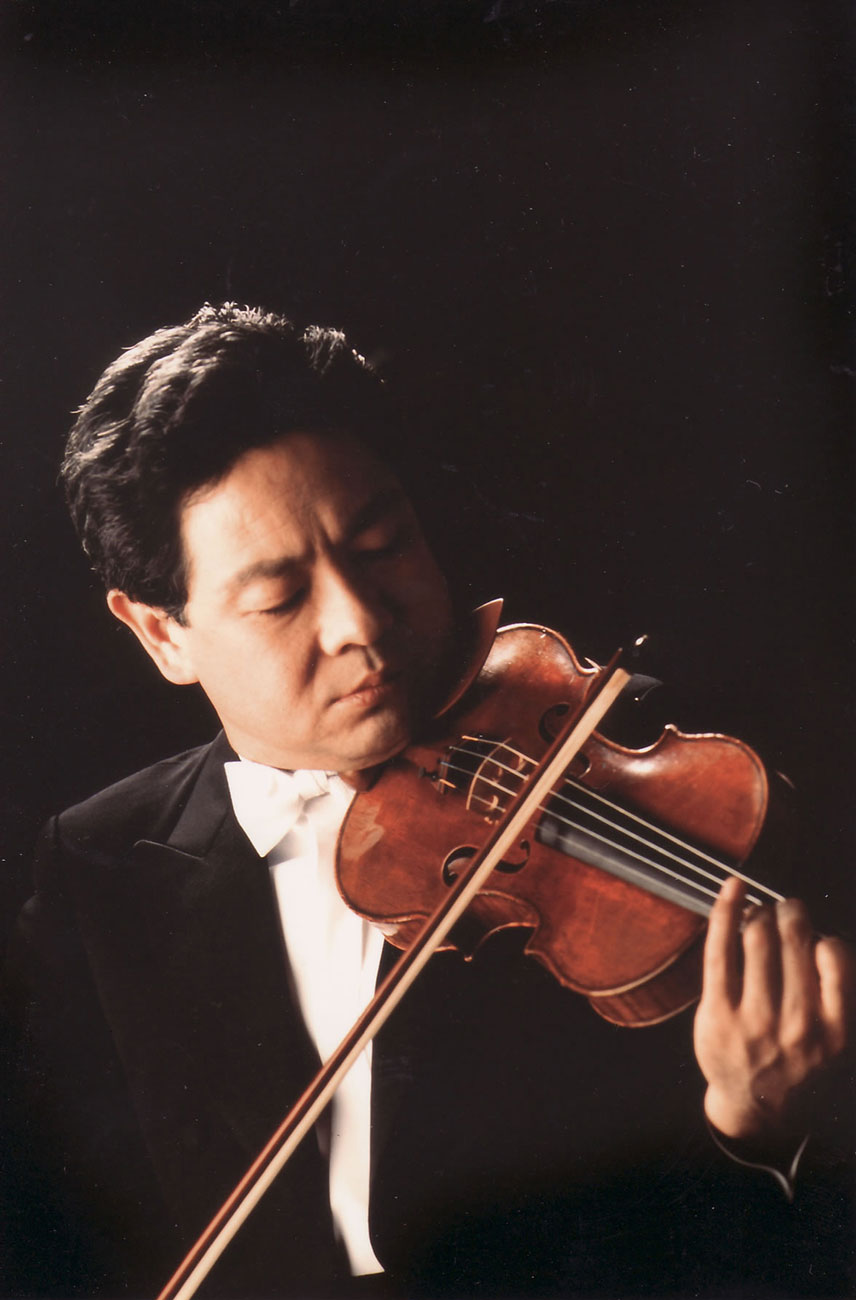 Young-Uck KIM
(U.S.A.)
Jury Member, Violin Section
Violinist Young-Uck Kim, one of the foremost violinists, has celebrated an international career for over 40 years. He continues to captivate audiences throughout the world as a soloist, a recitalist and as a chamber musician.
Young-Uck Kim has performed across the United States, Europe and Japan. He has appeared with virtually every American orchestra, and he has performed with prominent orchestras in Europe. He has appeared at many festivals including the Salzburg Festival, Edinburgh Festival, the Tanglewood Music Festival, Ravinia Festival with the Chicago Symphony and so on. He has worked with many conductors including Karajan, Bernstein, Ormandy, Stokowski and Ozawa.
In addition, he is deeply involved in chamber music as Ax-Kim-Ma Trio. He had been a member of the Beaux Arts Trio from 1998 to 2002. He has played Chamber Music with Rudolph Serkin, András Schiff, Peter Serkin, Isaac Stern, André Previn, Christoph Eschenbach and many others. He has played the premier of Gunther Schuller's Violin Concerto, Andre Previn's Sonata for Violin and Piano, Tobias Picker's Sonata for Violin and Piano and Hans Vogt Violin Concerto, which were written for Young-Uck Kim and on which he collaborated with the composers.
He made the recordings of the complete Mozart Violin Concertos with conductor Christoph Eschenbach and the London Philharmonic Orchestra on Pony Canyan label, Chamber Music Works with the Ax-Kim-Ma Trio for the Dvorak Piano Trio on the Sony Label and the complete Schumann and Mozart piano quartets with André Previn for BMG.
Young-Uck Kim was born in Seoul and attended the Curtis Institute of Music in Philadelphia where he studied with the legendary Ivan Galamian. Currently, he is an Invited Professor of Violin College of Music at Seoul National University.